Professional Truck Drivers have a large amount of time to think and contemplate life on the road. Not many individuals, however, demonstrate the insightfulness and mindfulness of Terry Hodges, a flatbed, OTR truck driver for the Roane Transportation family who has a great outlook on life. We talked with Terry as he stopped for the night just outside the port of Baltimore to ask some questions about what it's like to be a truck driver, what he likes about his current truck driving company, and to get to know him in greater detail.

How did you get started at Roane Transportation and what are your favorite things about working there?
"I have been driving flatbed trucks since 2011, and the physicality of driving a flatbed keeps you young. I'll be 58 next week, but I am not feeling my age. Roane Transportation is the third flatbed company that I have worked for, and before that, I worked in a few different fields. I originally started driving trucks while operating construction equipment in South Florida. At the end of the jobs, I had to learn how to load, secure, and transport the heavy equipment, and that's how I got started driving."
"I was originally attracted to Roane Transportation after seeing and talking to someone that worked there about their trucks. Just like when you see a nice car you like, nice new cabs get semi-truck drivers' attention. Plus, the last company I worked for kept us in brand new trucks every 300k miles and I think that kind of spoiled me."
"This is my third over the road job and I truly love it here. I get to do a great job, make great money, and not have to worry about office politics or overbearing managers. Normally when you call yourself a 'family company' the organization is made up of relatives working with each other. Roane calls themselves a family company, not because we are related, but because we really are one big family and they really make drivers feel like part of that family. It makes everything you do feel more rewarding. Roane is good about being family oriented and making sure they do what's good for the driver."
What type of truck driver are you and how does it differ from the other types of commercial driving?
"I'm an over-the-road (OTR) driver, which means I travel longer distances and don't get to go home every night. Even though I have a family and home time is very important to me, I like the OTR driving lifestyle because I can run a little harder and make more money. "
"When you drive OTR you usually sleep in your cab which is another benefit of having newer trucks. Local or regional drivers usually stay close to their city, so they can get a warm shower and sleep in their own bed every night."
What is it like being a truck driver?
"You know…. the whole Smokey and The Bandit persona is still alive in well in truck driving, but now you have the second-generation truckers that have been driving for a long time. I have had my own businesses in the past and that's why I look at truck driving as a business.
Practically speaking, you live from information from the CB. You have to watch traffic and constantly look ahead. Modernization has also changed driving as well. There are a lot more people on their phones while driving and it seems like people on the interstate don't work together as much as they used to."
What is a pre-trip inspection and what does it consist of?
"Pre-trip is something that every commercial vehicle does to operate a vehicle that day. You look under your hood, check for leaks, ensure nothing on the truck is broken, your lighting, your air lines, tires, even your frame to make sure there's no damage. You spend 15-30 minutes doing your pre-trip inspection. The post-trip check is also something we have to do to ensure that the vehicle doesn't need repairs or emergency maintenance. The newer equipment helps a lot with pre-trip inspections. It's so much easier to do the pre-trip checks when the equipment isn't worn out, and I've worked for companies with very old, worn out equipment."
What is the most challenging part of being a professional driver? What's the most rewarding?
"The most challenging part of truck driving is not being able to control what is happening on the road. The most rewarding of any job for me is when you find a job that pays well, and that you enjoy, and trucking does that well for me."
"It's very rewarding for me personally to have new trucks and equipment that are nice to drive. It makes me feel good about getting up and going to drive every day."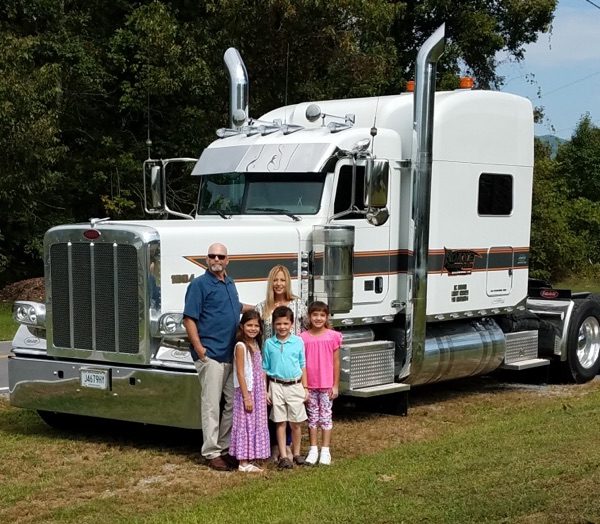 How long have you been a commercial driver and how did you get started in the industry?
"11 years total. In 1988 I started driving large trucks. I was learning to operate heavy equipment working for my brother in West Palm Beach. He had a lot of excavators and loaders and I learned how to drive a "low boy" that was used to transport them. I originally moved to Tennessee to get out of the big city but found interesting and good paying work harder to land, so I looked at driving trucks professionally. You are gone during the week and get home on the weekends, but you are paid better. That way, you can enjoy your family on the weekends."
There's been a lot of discussion about autonomous trucking and autonomous vehicles in general. What are your thoughts on this movement?
"I have been an early adopter of technology in the past. When it comes autonomous trucks, however, I'm old school on that topic. I'm not for self-driving trucks. I honestly do not see how you could replace drivers with machines that drive side-by-side with human drivers. It's disturbing to me to see electric trucks and the like. I don't think the environment is any better off when you take into consideration how much pollution the production of electric batteries causes."
From an outside perspective, it would seem like driving such a big truck would be nerve racking. Can you tell us about a tenuous or stressful driving trip?
"My first 5 or 6 years of driving was stressful a great deal of the time. I would follow the GPS and sometimes navigational devices would get me into very tight spots. I have met a lot of drivers who have similar stories. When you drive a semi-truck you get into some situations where you are sweating a lot, and that's why driving isn't for everyone."
How do you stay focused when you're on the road for long periods of time?
"I think I'm to the point in life where I realize that this is my job and that's what I must do which keeps me focused for long periods. Now you have to deal with the new electronic logs (CSA-2010) which can be stressful getting the hang of if you were used to paper logs. I used to say that I would stop driving if they ever became mandatory, but after a little while I was able to relax."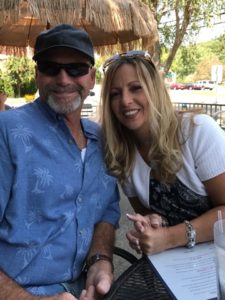 Do you have any favorite podcasts or radio stations like to listen to while driving?
"I mostly just listen FM radio, so I like to listen to the old-time rock and roll, alternative country, and classic rock. I have worn out my Lynyrd Skynyrd, George Jones, and Merle Haggard CDs."
How do you relax after a hard day of work?
"I'm a family man: I have horses and when I'm home I do my best to keep the kids occupied. We do a lot of hiking and outdoor sports. We go to church a few times a week. My kids sing at church. We're starting to get more into hiking now also."
What is the most annoying habit that other people have?
"Many people aren't focused on the road. When you look down at cars, and people are, a lot of time, texting. It's mostly younger people that aren't really comprehending that they are driving a very big vehicle, very fast. As a driver, you must stay focused and always watch ahead. "
Do you have a nickname? If so what is it and how did you get it?
"I've gone by Max or Mad Max. I used to put Mad Max on my truck before I came to Roane Transportation. I used to use that name before the movies came out, but I also love the movies. The thing I like the most was the trucks that they engineered in the movie. I love working on trucks and that's what appealed to me. I do have two blue heelers at home, and I think that's from the original Mad Max too. "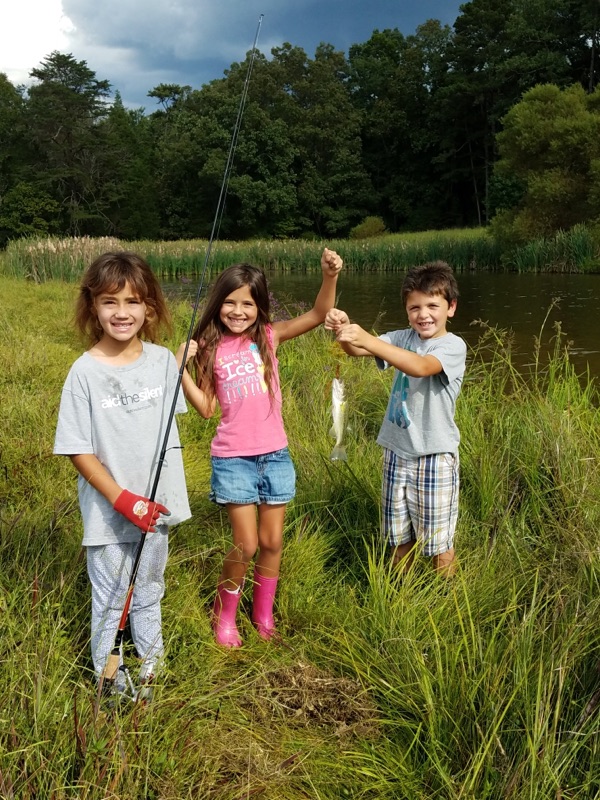 How different was your life two years ago?
"I started as a professional truck driver with Roane Transportation two years ago on October 10th, 2016 and my life has changed tremendously since then. I feel like I found a job where I am not as stressed about work and am able to finally relax a little. There's no employee/employer bickering for starters.
Every minute on the road's stressful when you are driving a truck because you never know when someone is going to stop in front of you. The job is stressful enough without bringing on any new drama. Some companies can be very difficult to work for, but I haven't found that to be the case with Roane Transportation. From the owner, to dispatch, to management, everyone seems to be happy that they work with you and that's respect to me. They will do anything to help you get through the tough moments in life."
Which state has the worst drivers?
"I have driven a truck everywhere except 10 or so states and the state with the worst drivers is a tie between Pennsylvania and New Jersey. New York is a close third. Drivers are very adversarial there and won't allow you to change into a lane."
What one thing would you want to say to drivers that share the road with 18-wheelers?
"Never drive right beside a semi-truck. Get behind it at a safe distance or in front of it. I tell my teenage kids that recently began driving this. A piece of the truck could come off or a tire could blow; anything could happen."
How do you handle the day-to-day of life while being on the road so much?
I'm very honored to have a superb woman in my life. My wife is a real "go-getter". She mows the lawn, keeps up with the house, and home-schools our three kids which are a grade ahead. She is extremely organized and takes care of lot of the daily stuff."
Roane Transportation values its drivers tremendously and that's why we offer extremely competitive compensation combined with national, regional, and local routes, giving drivers multiple options for maximum pay and home time. If you're ready to join a truck driving company that truly cares about its employees today contact us online or fill out an online application today.